About Me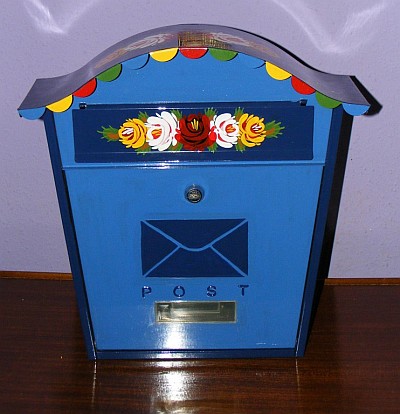 Hi I'm Anne and I love the bright, colourful decorations to be found on canal boats in England, and I paint these patterns onto all sorts of things which I'll be selling via mail order from my Folksy webshop. 

I have been painting canalware for more than 20 years and prefer to paint individual pieces rather than produce vast quantities of identical articles. Many of my pieces are one-offs, some being antique or historic artefacts, others being bought new for the purpose of decoration. Each piece is hand-painted with care to a design suggested by its shape or function. 

The traditional motifs of roses and castles date from the middle of the 19th century and were originally used to decorate the narrow boats found mainly on the canals of the midlands and the south. Included somewhere in the design of each piece I paint is my painter's mark, a ladybug, and the article is then given a coat of varnish to give it a long-lasting protection. I sometimes paint to commission as well as for general sale.